Advantages of this solution

High transmission at 1550 nm
Compact lightweight design at just 69 g
Stable laser spot (< 5 µm) across the temperature range from -10 to +50°C
From the Idea to the finished solution

Development of the optical concept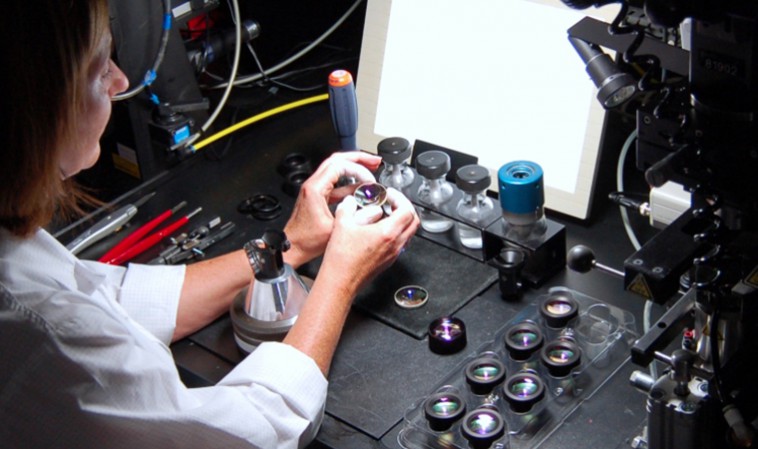 Measuring distances of up to 1,000 m across the entire temperature range for airborne applications require enormous stability of the optical imaging system. To make matters worse, the design of the objective lens had to cover a broad spectral range from 800 to 1550 nm.

By leveraging the self-compensation of aberrations and thermal expansions, we achieved the required accuracy. Moreover, despite the challenging task we successfully reduced the design of 4 original lenses to 3, thus, significantly saving space and weight.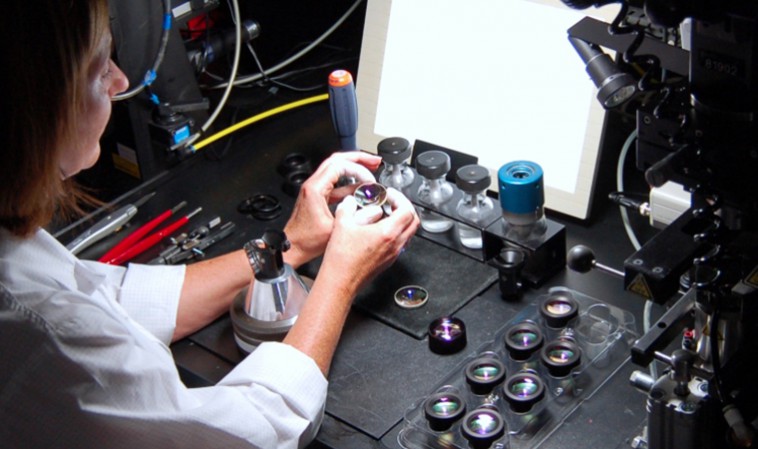 Prototype challenges
The compact optical design required the use of very high index glass. With our vast experience in various optical materials, we successfully managed to machine the lenses with the required precision. And coherently, the complete in-house production was the crucial advantage to complete the highly time-pressured prototypes. Subsequently, the tests validated the imaging performance and impressively confirmed the suitability for the required temperature range. With the rapid establishment of stable thin film processes, we successfully managed the start of production for the objective lens module.

We Are Here to Help You
Just complete the online form. We will contact you and answer your questions. You can also send us an email.
You can also reach us by phone!
Mo. to Th. from 7.30 am to 4.00 pm (CET)
Fr. from 7.30 am to 12 pm (CET)
Start call