large working distance of more than 300 mm
integrated top-light illumination
broad spectral range for RGB applications
From the Idea to the Finished Solution

Prototype challenges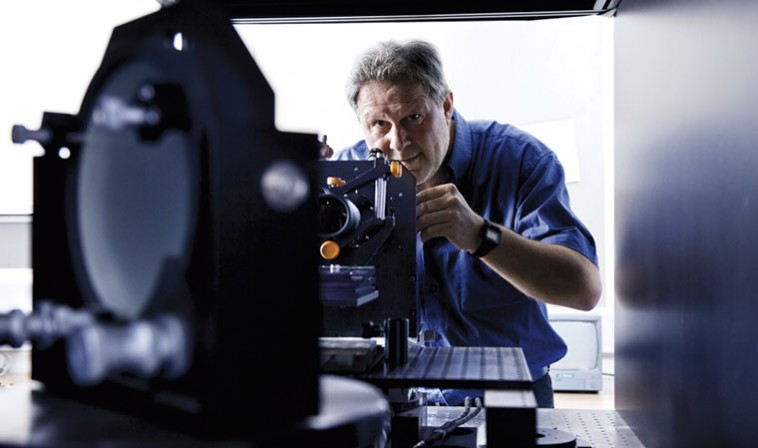 Due to the limited space available, the actual dimensions of the
lens were tightly restricted. Using a smart combination of mechanical mounts and optical alignment the requirements could
be fulfilled and the working distance achieved with a precision of
less than 1 mm.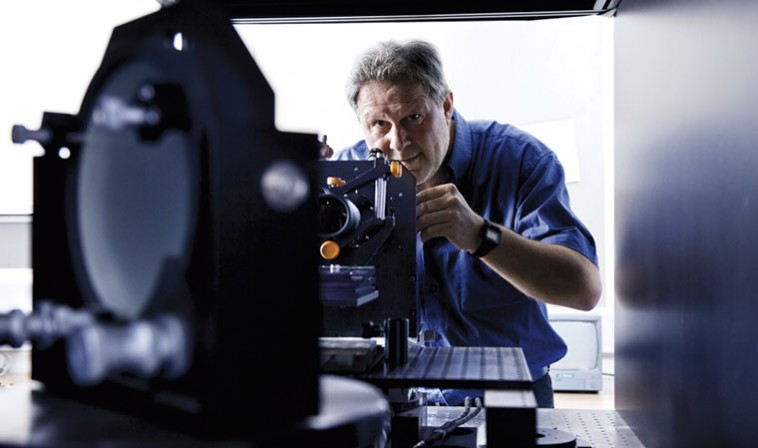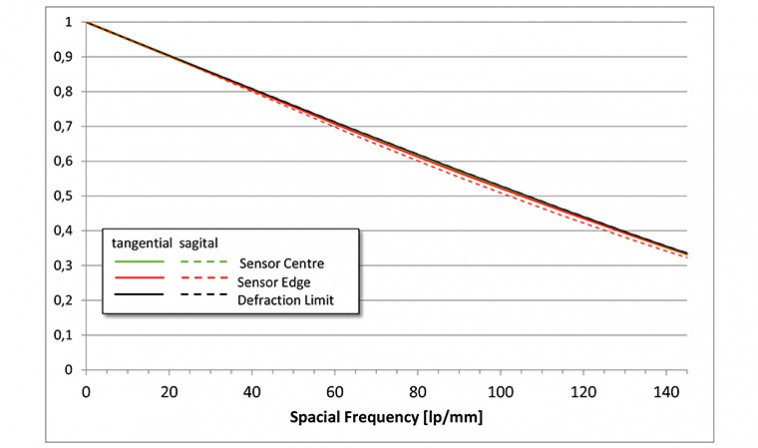 Resolution and contrast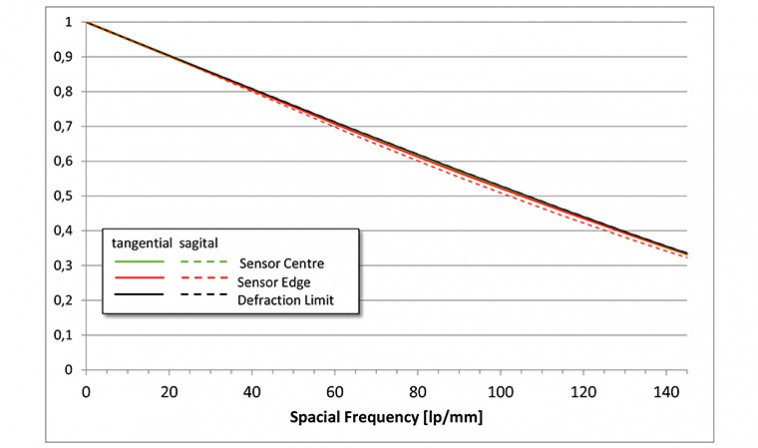 Modulation Transfer Function (MTF) at a wavelength of 460 nm.
The resolution of the lens is very close to the diffraction limit even
in the corners of the sensor.

Longitudinal chromatic aberration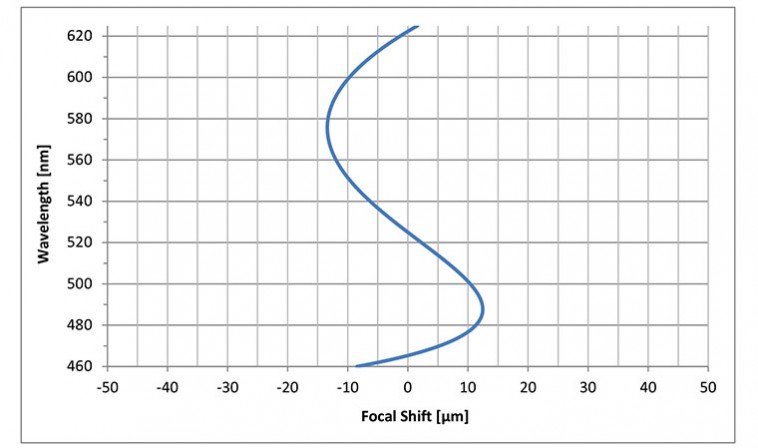 Longitudinal chromatic aberration in the visible spectral range. The lens is designed with an apochromatic correction. The offset of the focal planes for RGB-LEDs (typ. wave length 460/525/625 nm) is within 10 μm.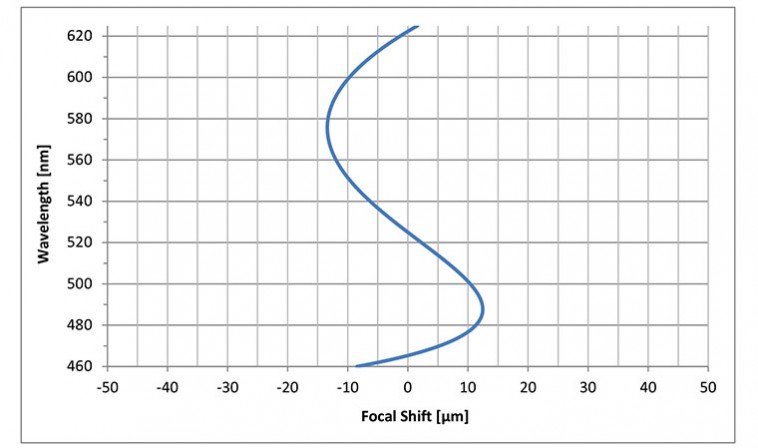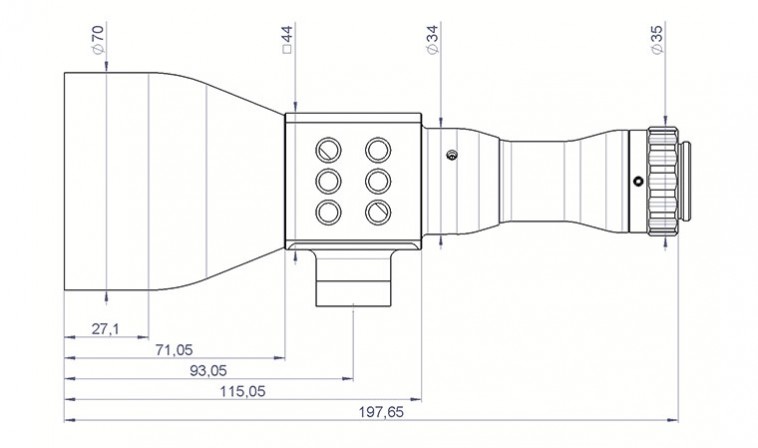 Specifications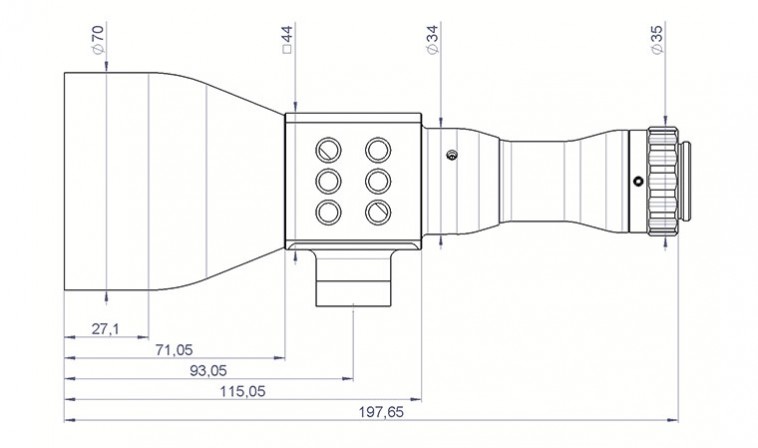 working distance: 365 mm

magnification: 0.86X +/- 1%

work piece dimensions: 16.5 x 12.1 mm
sensor size: 14.1 x 10.4 mm
numerical aperture: 0.053
telecentricity at work piece level: < 0.1°

distortion: < 0.1%

CRA at sensor level < 2.25°

length: 198 mm

weight: 650 gramme

connector: C-mount
We Are Here to Help You
Just complete the online form. We will contact you and answer your questions. You can also send us an email.
You can also reach us by phone!
Mo. to Th. from 7.30 am to 4.00 pm (CET)
Fr. from 7.30 am to 12 pm (CET)
Start call