Excellent color correction for absolute color fidelity
Extremely comfortable thanks to lightweight design
Prescription lenses optional
Loupes for medical applications
Medical loupes with outstanding image quality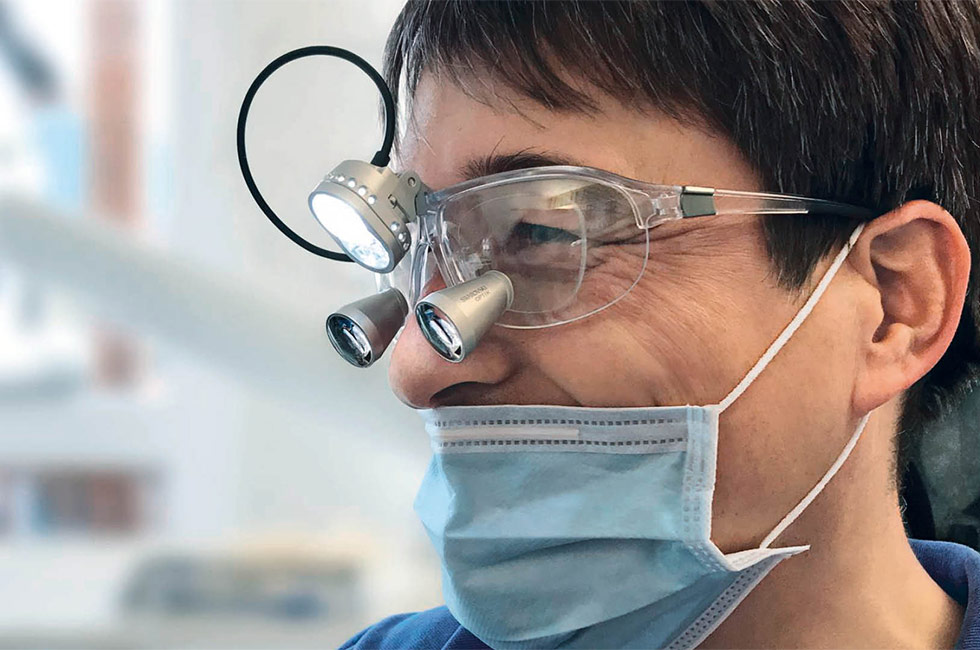 Our vast experience in long-range optics, our expertise in high-resolution imaging, and our innovations in the field of optical coatings has enabled us to develop and produce high-end loupes for medical applications. Unlike long-range optical devices, loupes require expertise in finite imaging systems. Two options are available: Galilei systems and Kepler systems. The lightweight Galilei systems are ideal for routine work that requires a wide field of view.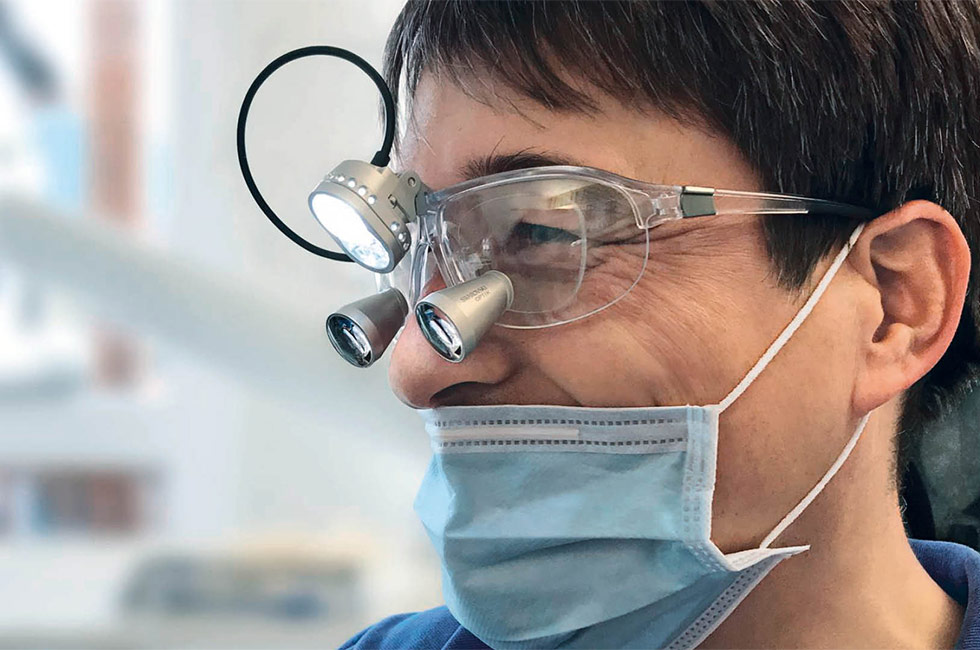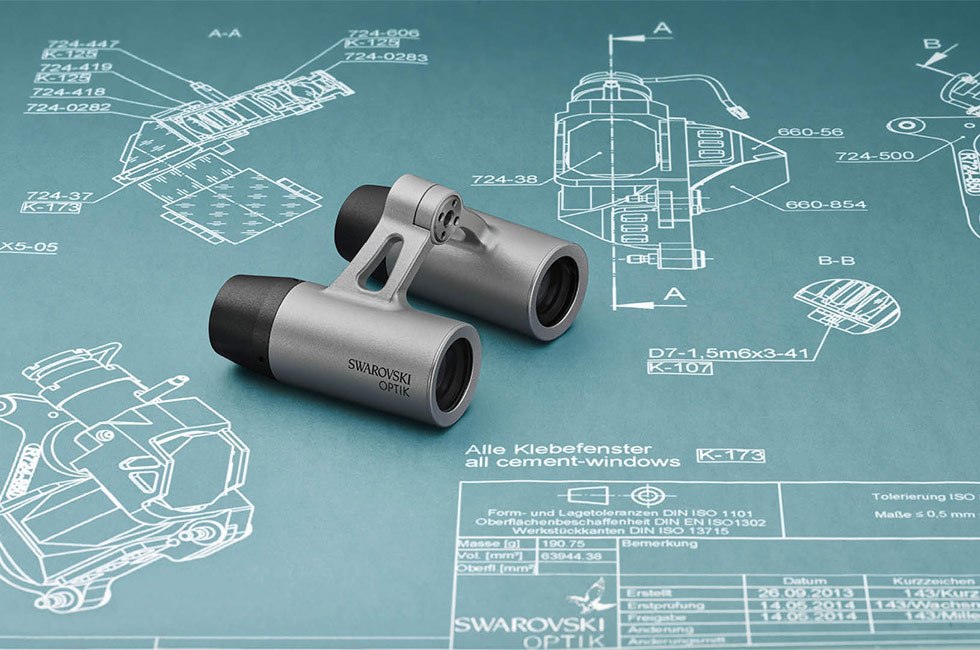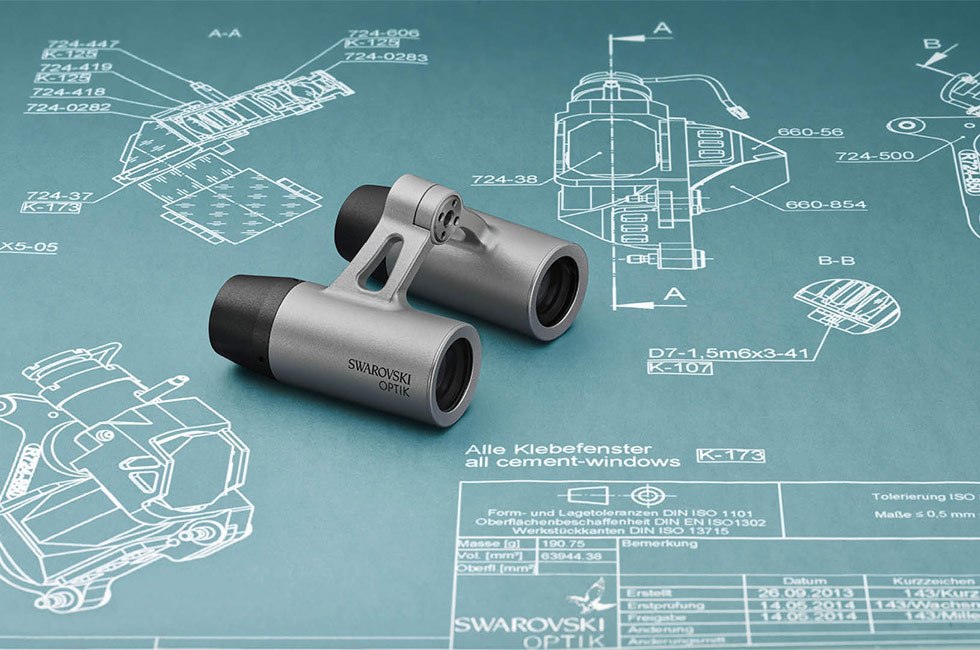 The Kepler systems are suitable for high-magnification work because of their excellent image quality. They are both used in dental surgery. These binocular loupes are extremely comfortable to wear, even for longer periods, because of their special lightweight construction.

Optimizing weight was the main challenge for our designers. The loupes must be consistently manufactured in high volumes while maintaining outstanding image quality. So, for example, the light path cannot be shortened. State-of-the-art optical coatings ensure excellent image quality. We use anti-reflection coatings, color mixtures, and phase coatings.
Loupes for medical applications – requirements:

Flexibility: Option of fitting prescription lenses thanks to special sleeves

Hygiene: Easy cleaning (thanks to uniform surfaces)

Durability: Thanks to abrasion-resistant and scratch-resistant surfaces

RoHS & REACH-compliant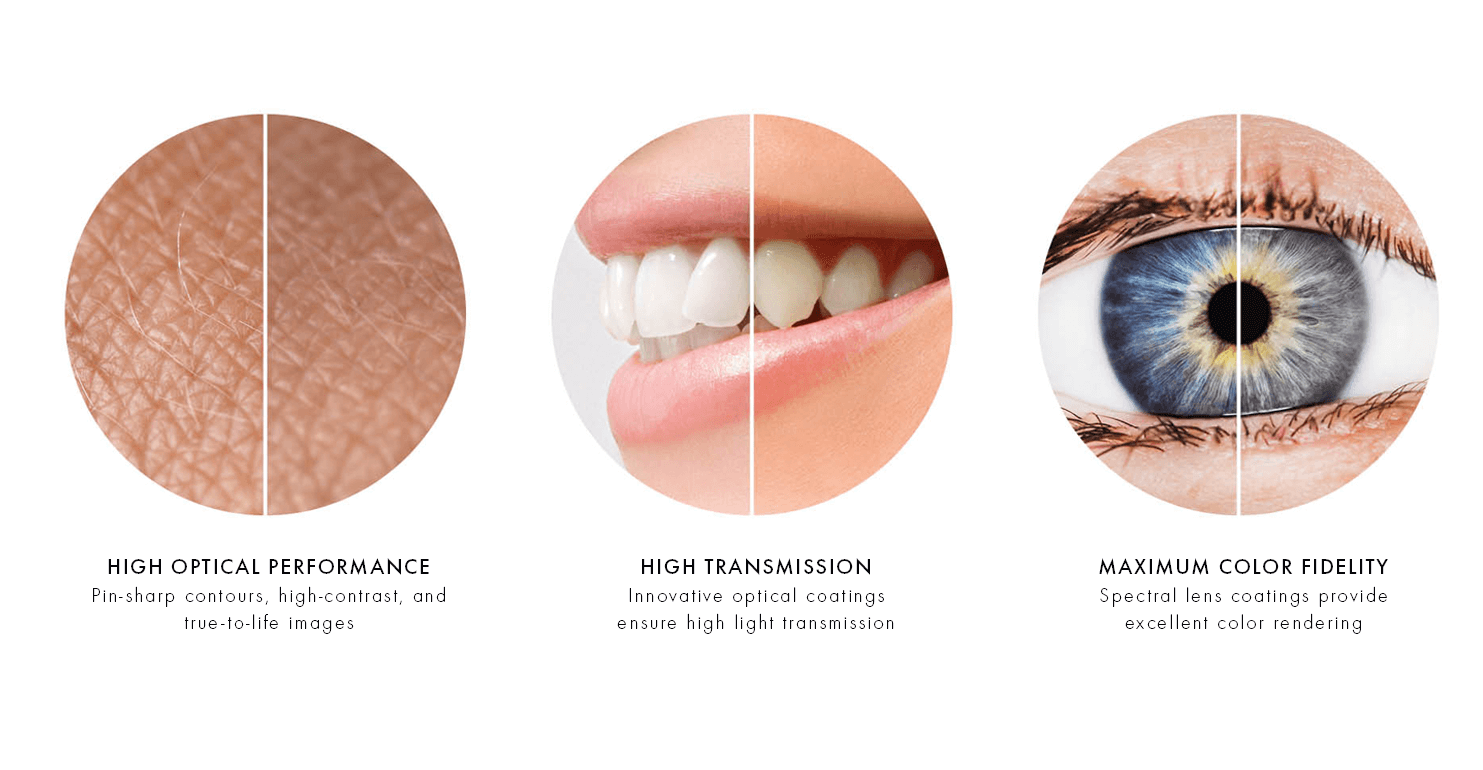 Technical details KL 70

Magnification: 5,7x

Resolution: 31 lp/mm

Weight: 70g

Transmission: >90%

Functional temperature: -25°C bis 55°C

Technical details KL 50

Magnification: 4,3x

Resolution: 28 lp/mm

Weight: 65g

Transmission: >90%

Functional temperature: -25°C bis 55°C

We Are Here to Help You
Just complete the online form. We will contact you and answer your questions. You can also send us an email.
You can also reach us by phone!
Mo. to Th. from 7.30 am to 4.00 pm (CET)
Fr. from 7.30 am to 12 pm (CET)
Start call